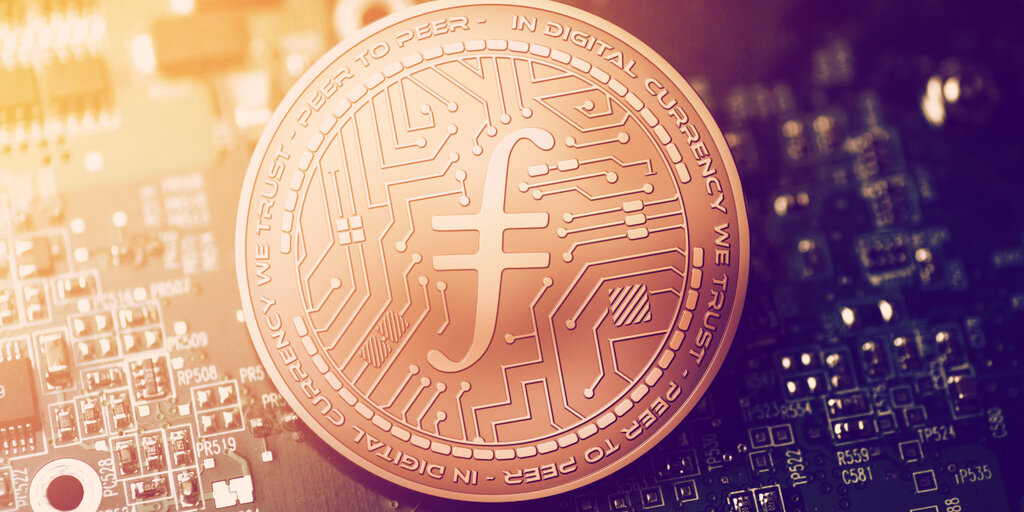 In brief
Juan Benet tells Forkast that Filecoin will support Web 3.0 applications, such as social media sites.
Filecoin got off to a rocky start, but Benet said lots of the rumors were untrue.
Should demand increase Benet says that Filecoin's mining pools, largely based in China, will eventually expand abroad.
After some initial turbulence, decentralized cloud storage network Filecoin's recent mainnet launch is now opening up a range of applications that previously only existed in centralized Web 2.0 environments. 
Filecoin lets you rent out space on other people's hard-drives for cryptocurrency. Think of it as a decentralized Dropbox. This storage can also be used to host decentralized websites. 
"Filecoin really brings for the first time the ability to have a large scale application to be fully Web 3.0-native, so you can do things like video streaming or entire social networks, those kinds of applications are now possible in a Web 3.0 environment," Protocol Labs CEO Juan Benet told Forkast.News.
According to Benet, previous attempts at video hosting or distribution systems in Web 3.0 had been slowed down some form of centralization.
"But now this is becoming possible," Benet said. "Now, you could actually store these massive datasets and compute on them in a fully decentralized cloud, and so that's a super interesting use case that's coming up."
A large proportion of Filecoin's miners are located in China due to its low energy rates and easy access to mining hardware manufacturers. 
"Most of the cryptocurrency mining happens in China, and Filecoin right now is no different," Benet said. He expects that, should demand increase worldwide, miners might head to other countries."
Shortly after Filecoin's Oct. 15 launch, a Chinese blockchain media outlet 8btc reported that miners were complaining over Filecoin's economic model and shut off their machines in protest.
This reportedly included one of the network's top miners. The miner, which operated over 8,000 IPFS mining machines, reportedly left only 276 of its machines running on October 17—leading some in the media to erroneously report that there was a miners' "strike" against Filecoin.
Benet said the reports of a miners' strike weren't true.
"Miners continue their operations and are continuing to store their data and are continuing to prove that they're storing information," Benet said, adding that the transition from testnet into mainnet has resulted in miners scaling growth rates to match token flow.
Filecoin's mainnet launch also came with the announcement of Starling, a decentralized storage application that can demonstrate a file's authenticity over time by establishing auditability and authenticity for different kinds of information, such as images. 
"We're seeing a lot of those problems today, with misinformation and disinformation campaigns and so on, and it's only going to get worse," Benet said—"Unless we manage to build systems—and this is both technology systems and human systems—to properly verify the authenticity of this information and preserve it."
Watch Benet's full interview with Forkast.News Editor-in-Chief Angie Lau as he addresses the controversies and allegations surrounding Filecoin's mainnet launch, and how decentralized cloud storage can power information integrity and Web 3.0-native large scale applications.