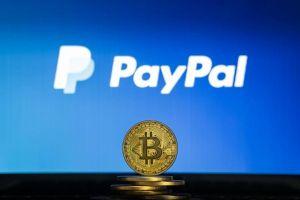 Today, online payments giant PayPal said will allow its customers to buy, sell and hold bitcoin (BTC), ethereum (ETH), bitcoin cash (BCH) and litecoin (LTC) using the US digital payments company's online wallets over the coming weeks.
The company plans to expand to Venmo and some countries in the first half of 2021.
PayPal customers will also be able to use cryptocurrencies to shop at the 26 million merchants on its network starting in early 2021.
"The shift to digital forms of currencies is inevitable, bringing with it clear advantages in terms of financial inclusion and access; efficiency, speed and resilience of the payments system; and the ability for governments to disburse funds to citizens quickly," said Dan Schulman, President and CEO of PayPal.
"This could lead to next mega-bullrun, simply because millions of people can suddenly use crypto," Marc van der Chijs, entrepreneur, crypto-focused venture capitalist, commented.
At pixel time (12:03 UTC), BTC trades at USD 12,336 and is up by 4.6% in a day and 8% in a week.
As reported in July, PayPal confirmed that it had taken "unilateral and tangible steps" to "develop its capabilities" in the cryptoasset area.
"Of particular interest for us is how these technologies and cryptoassets can be utilized to achieve greater financial inclusion and help reduce/eliminate some of the pain points that exist today in financial services," they said back then.
(to be updated)
Reactions:
The capitulations to Bitcoin continue apace. And guess what. There are still only 21m Bitcoin. There are 26m PayPal… https://t.co/yqPIk5XFg3
@nic__carter idk this is exciting but… feels like just another asset in a bank / payment network.
Learn more:
PayPal Will 'Certainly Support' Crypto Once it Stabilizes
PayPal Rumors Push Bitcoin Higher as On-Chain Transactions Surge
PayPal's Remittance Crown is Safe from Crypto…For Now