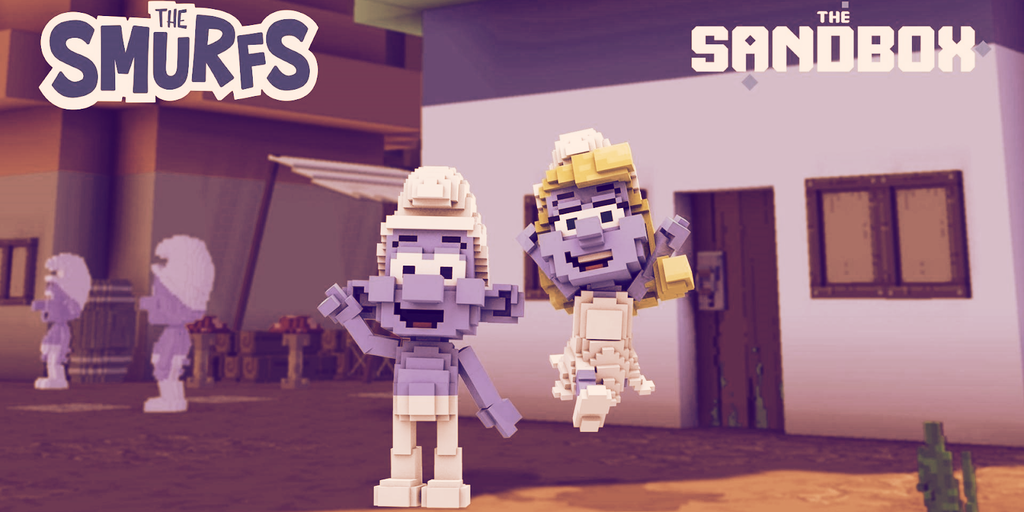 In brief
The Smurfs are coming to blockchain via The Sandbox.
The Sandbox is a crypto world-building game.
It'll join the Care Bears, CryptoKitties and others.
Smurfs on the blockchain!
Yep, it's happening. The small Belgian blue elves, who call mushrooms home, will feature on The Sandbox, an upcoming decentralized gaming world, through a partnership with the game's parent company, Animoca Brands.
The Sandbox has turned Lazy Smurf, Smurfette, Grandpa Smurf and others into non-fungible tokens, or NFTs—unique cryptocurrency tokens that represent scarce assets online.
Specifically, The Smurfs (probably Brainy Smurf) negotiated a deal with The Sandbox to receive "large digital spaces, known as LANDS." These are 3D voxelized interpretations of the Smurfs' native forest, "complete with Smurfs-themed environment, attractions, games, and buildings with which to interact."
The smurfs will share their new home with the Care Bears, CryptoKitties, Shaun the Sheep, and others. You can trade the Smurfs, Bears, and sheep for money on secondary markets when The Sandbox launches its public beta in December of this year.
The Smurfs will inhabit 11.5% of the total map, and 19,200 LANDS are for sale, starting November 12.
"I am very proud of this beautiful partnership between The Sandbox and our little blue elves, we have the same true values and as a fan of games I look forward to the release on the market!" said Véronique Culliford, Founder and President of IMPS, the licensor of the Smurfs, and the daughter of Pierre Culliford, creator of The Smurfs.
Decrypt reached out to Papa Smurf and will smurf this article with comments should we smurf back.