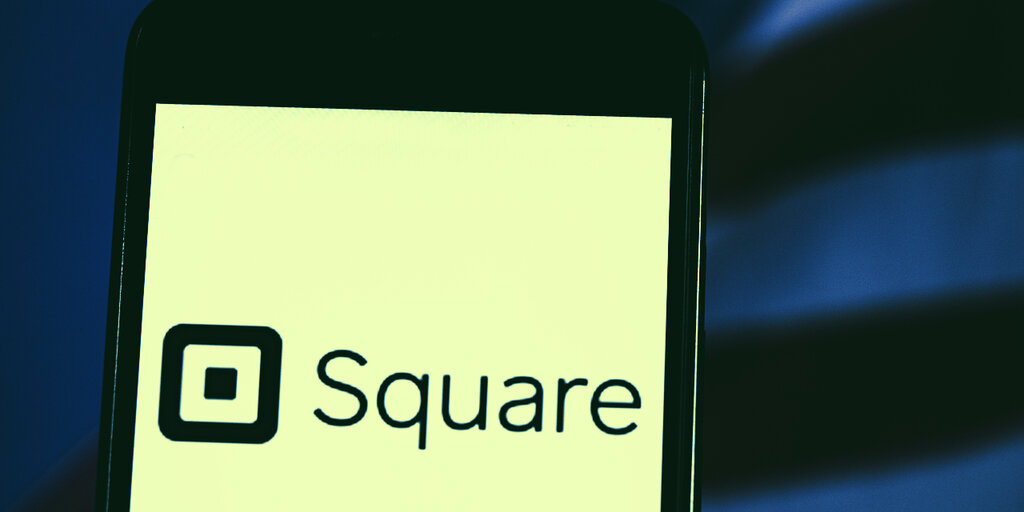 In brief
Square Crypto is the crypto arm of payment company, Square.
It's encouraging Bitcoin adoption by giving grants to developers in the space.
The latest grant will go to a developer who wants to make Bitcoin wallets easy-to-use for all.
Payments company Square today announced that it will be giving a grant to a Bitcoin developer who wants to make wallets more user-friendly. 
The cryptocurrency arm of Square, Square Crypto, made the announcement on Twitter—shouting out Maggie Valentine, a developer working for blockchain startup, she256. 
"Giving trick-or-treaters Open Dimes and Square Crypto grants this year. Speaking of which, this one goes to Maggie Valentine, a designer working to simplify wallet onboarding flows by reducing technical jargon and increasing user education," the company said via Twitter.
Square Crypto supports the development of the Bitcoin network by giving grants to developers and companies working in the crypto space.
The company wants to give its latest grant to Valentine so she can design a wallet that is easy-to-use for crypto newbies. 
According to Valentine's thesis, people are not using Bitcoin or Bitcoin wallets because they're too complicated. One thing that puts users off, she says, is the "technical jargon, unfamiliar user concepts"—plus potential users have had "little-to-no education." 
She said: "Unless equipped with a technical background, users are often deterred from reaping the benefits this technology has to offer. To preserve the ethos of this space—an ethos built upon fixing the otherwise broken current financial system—it's crucial to use design as a vehicle to create better experiences for all types of users." 
Valentine hopes to improve this by looking at how a selection of wallets "present private keys/seed phrases to users by looking at specific copy and onboarding flows." She will then work to "understand which option might be the 'best' for non-crypto-savvy folks"—and design a new wallet. 
Square added in its announcement that "difficult wallet UX shouldn't determine who benefits from Bitcoin."
Payments company Square, owned by Twitter CEO and Bitcoin maximalist Jack Dorsey, is pushing for wider Bitcoin adoption. Just this month, the company announced that it bought $50 million-worth of the cryptocurrency.